Although our domain name http://www.etn.nl suggests a presence in The Netherlands, only ETN's main Webserver and mail server are physically located in Amsterdam.
None of ETN's Head Office staff members work or live in Europe. They are all located in the Silicon Jungle of Costa Rica which is on the Central Pacific Coast of Costa Rica, 20 minutes by plane from San Jose, 4 km south of Quepos, 3 km from Manuel Antonio National Park.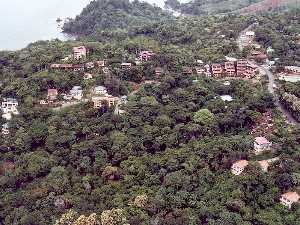 Plane's view of Silicon Jungle

The ETN Office is surrounded by rain forest and has a great view over the jungle and Pacific Ocean......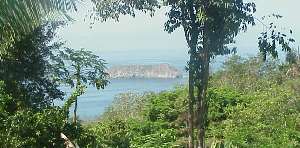 Ocean and jungle view

Manuel Antonio National Park's beautiful beaches, famous around the World for many romantic movie scenes, are just minutes from our office.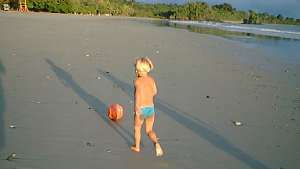 One of Manuel Antonio's beaches
The most famous inhabitants of the Manuel Antonio National Park, which was declared a national park in 1972, are the endangered squirrel monkeys and white faced capuchin monkeys who often cross the park boundaries to visit our office, mostly during 'monkey hour' from 5pm to 6pm.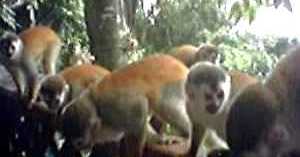 Squirrel monkeys are regular visitors....

Although all emails and Fare Requests sent to ETN are initially stored on our mail server in Amsterdam, they are immediately downloaded into our Costa Rica computers which are online 24 hours a day via satellite.
This means that a Fare Request submitted by a US resident has already crossed the Atlantic Ocean twice before being processed by ETN, a delay of just a few milliseconds!




Ocean (left) and Office (right)

From this office ETN is in daily contact with its 750 agents worldwide and from here thousands of email Fare Requests are forwarded every day.
The 24-hour connection with Internet also allows us to listen to Dutch commercial radio, read Dutch newspapers and to call Europe at very reduced costs




The jungle is outside our office
Within a few years, many more Internet entrepeneurs will be established in Silicon Jungle. _ It makes no difference where you are located on the Internet....